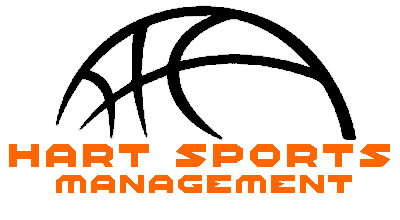 TJ Cromer




Guard




ETSU (NCAA I)




APU Udine (Italy-A2)
Efficient combo guard who is big time scorer and deadly 3pt shooter. Currently ranked in top 10 in Italy-A2 in scoring and assists!
Center
Iowa (NCAA I)
Grand Rapids

(G-League)
Rugged center with soft touch, led the Big Ten in rebounding as a senior in 2016. Averaging a near double/double in the NBA G-League!
Center
Wake Forest (NCAA I)
Kumamoto (Japan)
Versatile center who is consummate professional. Having a strong season in Japan averaging 13 points and 7 rebounds per game!
Our mission at the Hart Sports Management Group begins with providing complete professional guidance for all aspects of our client's professional basketball career, supported by unmatched personal attention and a proven network of contacts.
If you are serious about playing professional basketball, the Hart Sports Management Group will help set you apart from the pack, and provide you the keys to a prosperous career. We are determined to make our clients dreams a reality.
Shooting Guard
Robert Morris (NCAA I)
Reyer Venezia (Italy-A1)
Versatile 6'3 shooting guard who was 2009 NEC Player of the Year and Honorable Mention All-American while leading Robert Morris to the NCAA Tournament is having a strong season in Italy(A1) for Umana Reyer Venezia which advanced to the 2nd round of EuroCup. The consummate professional has played in many of the top leagues in Europe during his prosperous 11-year career, including Russia (VTB League), Turkey, Italy, EuroCup, and Champions League!
WHEN: December 20-21, 2021
fOR 20 years OUR CAMP HAS HELPED PLAYERS JUST LIKE YOU BEGIN LUCRATIVE CAREERS PLAYING ...
p r o f e s s i o n a l l y !