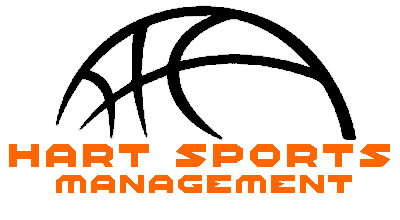 HART SPORTS CAMP 2021
​
Where: Las Vegas, Nevada
​
When: August 9-10, 2021
PRIME LOCATION!
The camp is strategically located to take advantage of the gathering of high level overseas clubs in Las Vegas to witness the NBA Summer League from August 8-17. This guarantees you maximum exposure.
TOP FLIGHT COMPETITION!
The camp will feature experienced international players from various top level leagues, as well as recent college All Americans, All Conference selections and NBA Pre-Draft attendees.
THE #1 EXPOSURE CAMP IN AMERICA!
No camp is more widely attended by scouts, coaches, and general managers from professional leagues throughout the world. In 2019 over
100 club representatives were in attendance and we expect 2021 to be even better.
​
MAXIMUM EXPOSURE!
Club representatives from 30+ countries including Italy, Spain, France, Germany, Israel, Greece, Turkey, Russia, Belgium, Poland, Holland, Portugal, Austria, Finland, Australia, China, Japan and Argentina as well as reps from the NBA G-League and NBA are expected to attend!
PROVEN TRACK RECORD!
We are celebrating our 20th Annual Camp due to the fact that we provide a valuable service for both Players and Clubs. The only camp with a proven track record of success.
INVITATION ONLY CAMP!
Top quality players who have not received an invitation are welcome to apply! All applicants are screened and teams will be balanced by position and skillset in order to maintain a high quality of play.
Camp Fees: $450 Special Discounted Rate On or Before August 5th; $500 After August 5th
If you have not received an invitation to the camp, please email your personal information and basketball credentials to Michael Hart at hartsports@aol.com and call (732) 278-9058.
With space limited, be sure to register NOW! You don't want to be left on the sidelines for this great event! This might be just the opportunity you need to showcase your skills and jumpstart your career.
​
​
​
Travel and Hotel Accommodations:
Hotel information is now available!!
The official hotel of the camp will be the Palace Station Hotel & Casino (airport shuttle included). The special room rate available to camp attendees is $50.00 per night (plus taxes and hotel fees). Rooms can be reserved now, so don't hesitate because this special discounted rate will only be guaranteed until August 2, 2021. To reserve your room online click on the hotel link above or call (888) 786-7389 and be sure to give our group discount code: PCIHART
​
Gym is right next door to the hotel, no transportation is required.
​
Palace Station Hotel & Casino
2411 W Sahara Ave
Las Vegas, NV 89102
Tarkanian Basketball Academy
2730 S Rancho
Las Vegas, NV 89102