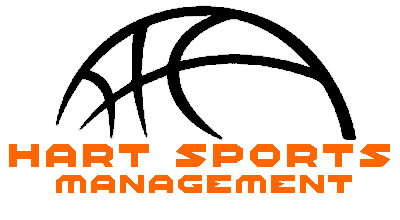 Height: 6' 8" (203cm)
Weight: 245lbs (112kg)
Born: 1996
Citizenship: USA
University: Humboldt State
Team: Union Santa Fe (Argentina)
Versatile power forward/center with chiseled muscular physique and athleticism who possesses inside/outside skills and is a good 1 on 1 player and strong rebounder.
​
Signed for the 2021-2022 season in the top league in Argentina with Union Santa Fe!
​
Named MVP and was the leading scorer at the 2021 Hart Sports Camp!
​
Played the 2020-2021 season in Argentina for Lanus where he averaged 17.2 points (4th in league) and 9.9 rebounds per game(1st in league) while shooting over 53.1% from the field
​
Ranked in the Top 5 in the league in scoring, rebounding, and efficiency rating
Played the 2019-2020 season in the Republic of Georgia with Cactus Tbilisi where in 15 games he averaged 13.8 points(20th in league), 7.6 rebounds(12th in league), 1.3 assists, 1.3 steals(12th in league), and 1 blocked shot(9th in league) in 28.9 minutes per game while shooting 50.4% from two point range, 32.2 % from three point range, and 70.3% from the free throw line.
Ranked in the Top 20 in the league in scoring(20th), rebounding(12th), blocks(9th), steals(12th), and efficiency rating(15th) during 2019-2020 season.
​
Named to the 2019 Hart Sports Camp All-Rookie 1st Team
​
Named MVP of the Top 40 All-Star Game at 2019 Hart Sports Camp!
​
Played at NCAA Division II Humboldt State University which competes in the California Collegiate Athletic Association(CCAA) from 2014-2019
​
As a senior in 2018-2019 averaged 15.6 points, 6.6 rebounds, and 1.3 assists in 26.5 minutes per game while shooting 50% from the field, 35% from three point range, and 76.3% from the free throw line
​
Named CCAA 1st Team All-Conference for the 2018-2019 season
​
Scored a career high 30 points in a win over Pacific Union on November 13, 2018
​
Ranked among the CCAA leaders in points(3rd), rebounds(4th), field goal percentage(6th), free throw percentage(13th), and blocked shots(10)
​
Registered a career high 13 rebounds against Chico State on December 15, 2018
​
Recorded 28 points in a win over Cal State Stanislaus on December 8, 2018
​
Scored in double figures in 27 of 31 games during the 2018-2019 seasons
​
As a junior in 2017-2018 averaged 9.4 points and 4 rebounds in 21.5 minutes per game while shooting 54.8% from the field, 40% from three point range, and 58.6% from the free throw line
​
Scored a season high 21 points on February 1, 2018 against Cal State East Bay