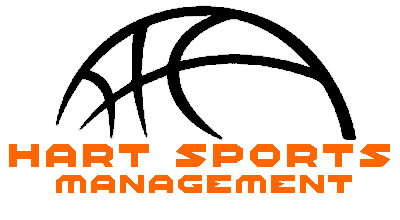 Height: 6' 3" (191cm)
Weight: 190lbs (86kg)
Born: 1999
Citizenship: USA
University: Texas A&M Commerce (2022)
Team: Bytom (Poland)
Alphonso Willis - Highlights
Versatile and dynamic scoring point guard with chiseled muscular physique, long wing span, and elite athleticism. He is an explosive offensive player who can score at all three levels who is a creative passer and high impact defender!
​
Signed for the 2022-2023 season in Poland with BS Polonia Bytom.
​
Played the 2021-2022 season at NCAA Division 2 Texas A&M Commerce which competes in the Lonestar Conference where as a Super Senior in 24 games played averaged 12 points, 6 rebounds, 3.7 assists, and 1.5 steals in 27.5 minutes per game while shooting 46.1% from the field, 19.3% from 3pt range, and 69.2% from the free throw line
​
Named All Lonestar Conference Second Team-2022
​
Scored 18 points and hit the game winning three point shot on November 15, 2021 against NCAA Division 1 member UTSA which competes in Conference USA
​
Averaged 15.5 points, 4.5 rebounds, 3.5 assists, and 2.5 steals in 30 minutes per game in two games against NCAA Division 1 opponents during the 2021-2022 season
​
Scored a season high 28 points to go along with 6 rebounds, and 7 assists while shooting 11/19 from the field in a win over Cameron on February 8, 2022
​
Played from 2018-2021 at NCAA Division 2 Young Harris College which competes in the Peachbelt Conference
​
As a redshirt senior in 2020-2021 in a Covid shortened season averaged 26.4 points(2nd in Country), 6.2 rebounds, 4.1 assists, and 1.4 steals in 33.7 minutes per game while shooting 51.7% from the field, 40% from 3pt range, and 58.7% from the free throw line
​
Ranked 2nd in the Country in scoring during the 2020-2021 season!
​
Named NABC NCAA D2 All-South District Second Team-2021
​
Named All_PeachBelt Conference First Team-2021
​
As a senior in 2019-2020 averaged 15.5 point, 9 rebounds, 3.8 assists, and 1.3 steals in 23 minutes per game while shooting 43.1% from the field and 75% from the free throw line
​
As a junior in 2018-2019 averaged 21.8 points, 4.7 rebounds, 2.2 assists, and 1.8 steals in 20 minutes per game while shooting 61.8% from the field, 66.7% from 3pt range, and 67.7% from the free throw line
​
Played the 2017-2018 season at NJCAA member Spartanburg Methodist College where as a sophomore in 24 games played he averaged 7.4 points, 5.4 rebounds, and 1.4 assists while shooting 63.2% from the field and 53.1% from the free throw line
​
Played the 2016-2017 season at NJCAA member Northern Oklahoma College-Tonkawa where as a freshman in 30 games played he averaged 6.6 points, 2.8 rebounds, 1 assist, and 1.1 steals in 14.7 minutes per game while shooting 50.7% from the field and 68% from the free throw line